This year we're adding our own Welsh twist to the traditional feast day of Shrove Tuesday…
What do you call yours a pancake, crepe, pikelet or a socca? Here in Wales we call them a Crempog (or Ffroes).
More like an American pancake than a thin wafery crepe and they would have traditionally been cooked on an iron bake-stone which was either heated in the oven or by the fire.
So we thought hang on….. we know how to cook over fire, our charcoal Josper has made us experts at that …. we also love a good crempog stack being Welsh …. and then we have Visit Wales' Year of Outdoor 2020…..
Welcome – Croeso to the Big Crempog Cookout!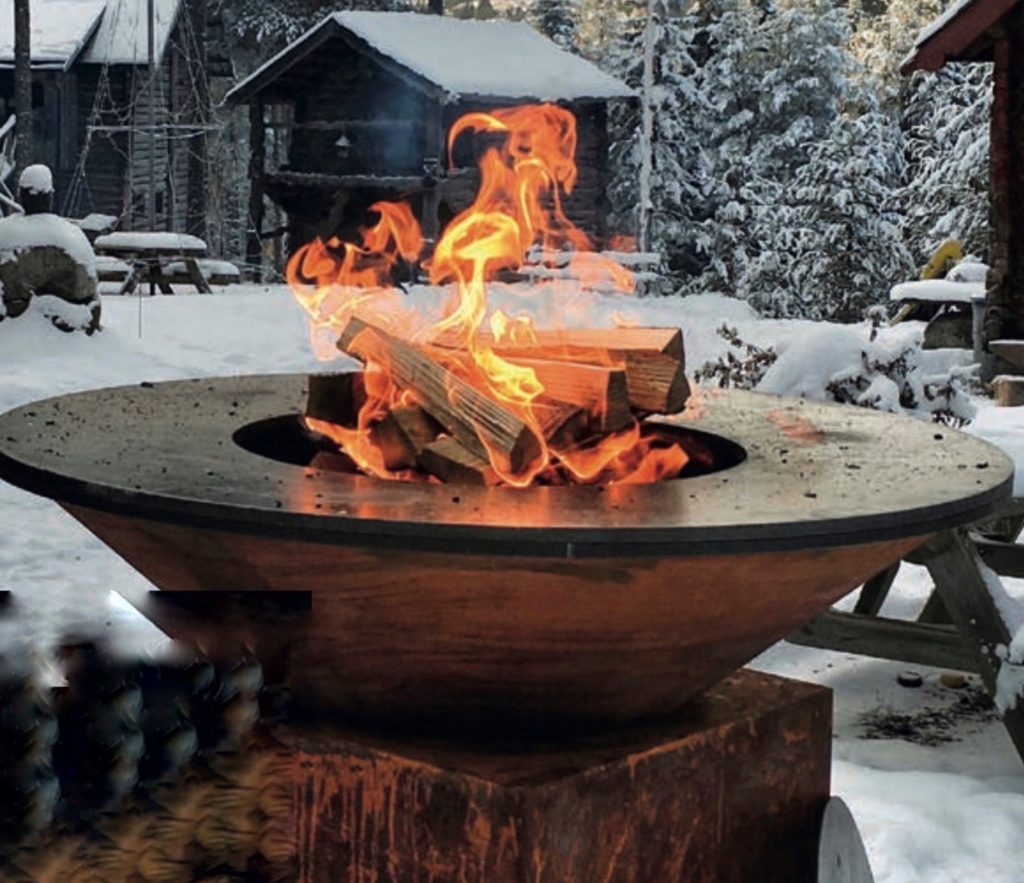 our OFYR fire-pit will be lighting up on the 25th February and we'll be serving delicious Crempogs (wth some traditional and not so traditional toppings) from 3-6pm to celebrate Shrove Tuesday.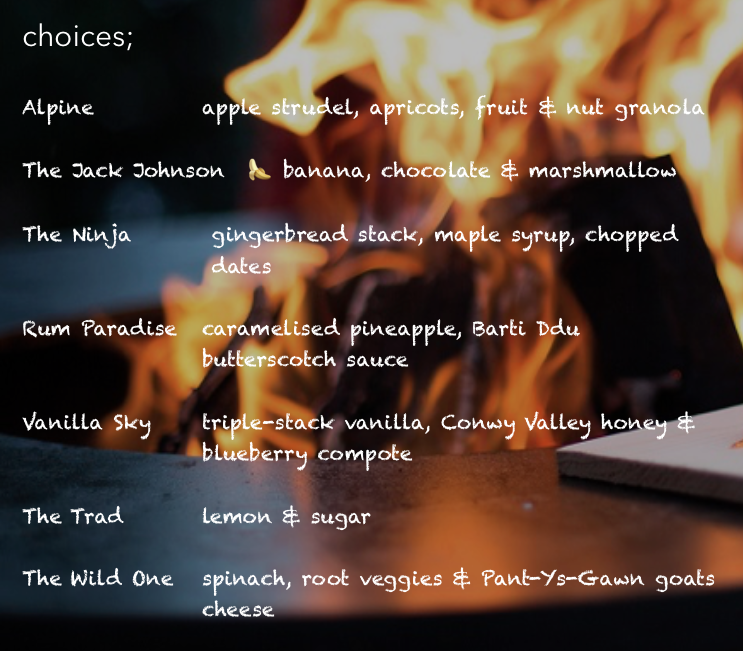 We can't guarantee it'll be all snowy – being the end of February (although you never know!) – but it'll definitely be toasty around the OFYR and having taste tested our Crempog menu we can whole heartedly say they're flippin' lovely!