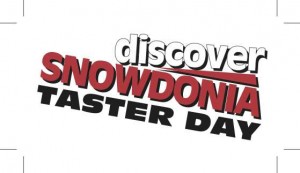 Discover Snowdonia is launching a taster day on Monday May 27th on Cae Llan from 10am-5pm
The event showcases some of the most incredible outdoor activities you can try out whilst you're visiting Betws-y-Coed. From abseiling and cave exploration to kayaking and zip-lining, some of the mini taster experiences will be available for all to try on the day.
Theres a Grand Draw to raise donations for our incredible mountain rescue teams and amonsgst the prizes are a half day adventure for two and a two night stay right here at the Royal Oak
Alongside the action will be gentler ventures – opening up a new world, discover what to eat for free with foraging and bushcraft skill demonstrations and low level guided walks with panoramic photo opportunities – also hosting a workshop on the day is the team from the Snowdonia Arts Festival who hope to inspire your inner creativness and discover snowdonia in a whole new light!
For those who fancy testing their navigational skills there's a geocache treasure hunt organised by Cotswolds Outdoor or for the competitive mind try your skills at tent assembly all against the clock – with great prizes available and a whole heap of laughter!
Ogwen Mountain Valley Rescue team will be also be on hand to demonstrate their incredible skills and inform and educate the uninitiated to mountain-lore.
On Cae Llan itself watch rip roaring tricks on the Mountain Bike Skills Track and when you've watched enough get on your bike and have a go!
Dare devil in you? Then climb the pole and launch yourself down the zip-line to fly through the air with the greatest of ease!
With day turning into evening wind down by listening to one of the special adventurer guest speakers….. and be inspired to create your own adventure!
Guaranteed to be a fun exhilarating day out for all ages Discover Snowdonia hopes to educate, thrill, energise and showcase Snowdonia's many hidden gems . Opening up a whole new world of exploration within the glorious scenery of our beautiful national park, with world class outdoor instructors on hand, exciting activities to try and new skills to be learnt……….. come along and Discover Snowdonia for yourself!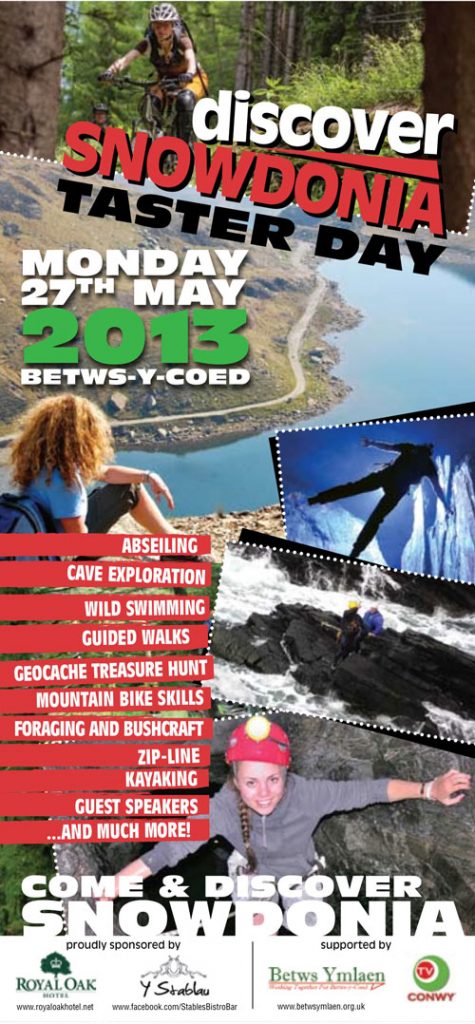 https://www.facebook.com/DiscoverSnowdonia