celebrating our Food Heroes
Family Firth rightly say they are living their dream at the foot of the Clwydian hills. It all started in 2019 when an opportunity to move to Denbighshire popped up they lived the phrase 'Carpe Diem' …..the rest is history!
A chance encounter with a neighbours small flock led the family to stumble upon the breed that would capture their hearts – the Black Welsh Mountain Sheep.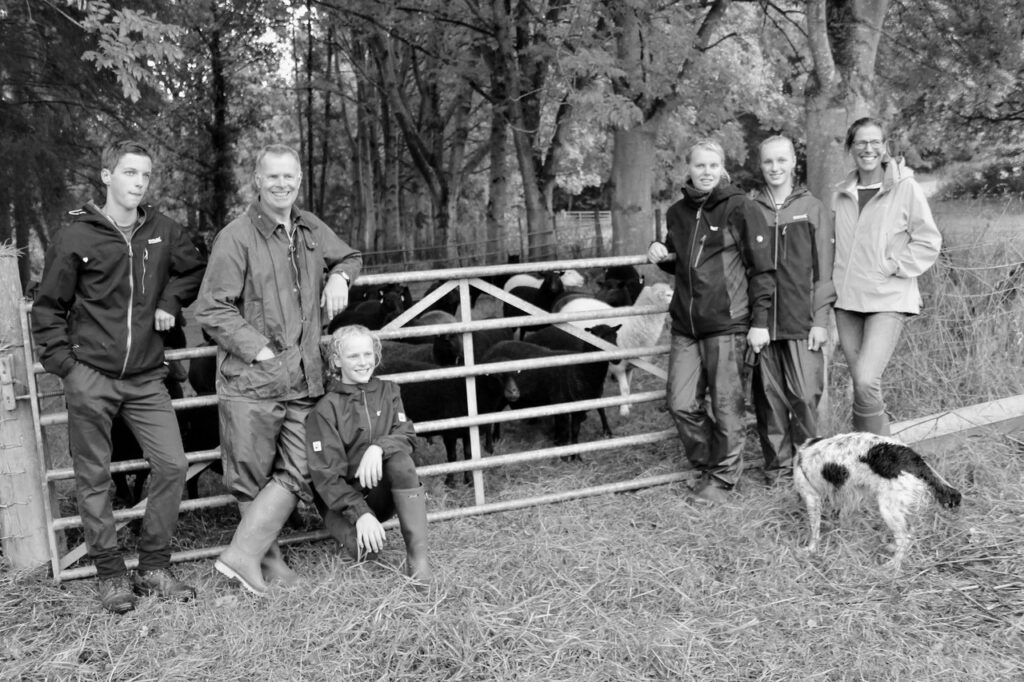 Lead shepherdess Ellen, aged 17, is now the driving force behind the family's flock. At 7 years of age Ellen started helping her neighbour on his dairy farm – and she was hooked. Since then she went on to spend time helping out with dairy, cattle and sheep herds on friends and neighbours farms.
When Ellen was diagnosed with autism aged 13 she knew there was one thing she just had to do and that was to continue farming. With three siblings keen to follow in her footsteps, one with an avid interest in conservation and wildlife, the Firth family have definitely made a shrewd move in establishing themselves in rural Wales. Autumn brings with it tupping season, donning their match maker hats the Family Firth have carefully considered their ewes and which rams would create the best offspring. This Spring they produced 40 lambs, which was their first lambing season, from 24 ewes. They've grown their flock into 32 chosen ewe's for the 2022 lambing season. Ewes are only in season once a year so there's only a small time scale for them to get in lamb, which is why autumn is as important as spring time on the farm.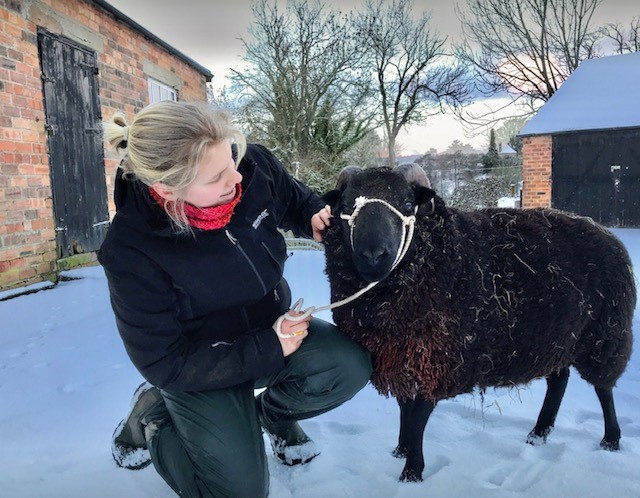 Ask Ellen which season is her favourite though and she immediately says 'lambing season'- "It's always hectic on the farm and lambing is tough and hard work but it's simple. You just have to concentrate on the lambs – it makes life simple".
Family Firth were always hoping their lambs wouldn't be sold at market and traded just anywhere. They are passionate about authenticity and Welsh Lamb going onto Welsh menus and local plates.
With the local circular economy being so close to their heart it was a perfect partnership when we approached them in the summer about using their lamb on our Sunday lunch menus – from field to plate – completely traceable , not a hoof out of Wales, supporting a micro business and ridiculously tasty – What's not to love?
You can find the Firth Flock Black Welsh Mountain Lamb featured on our Sunday Lunch Menu
Local – Seasonal – Fresh, it's what we're all about!