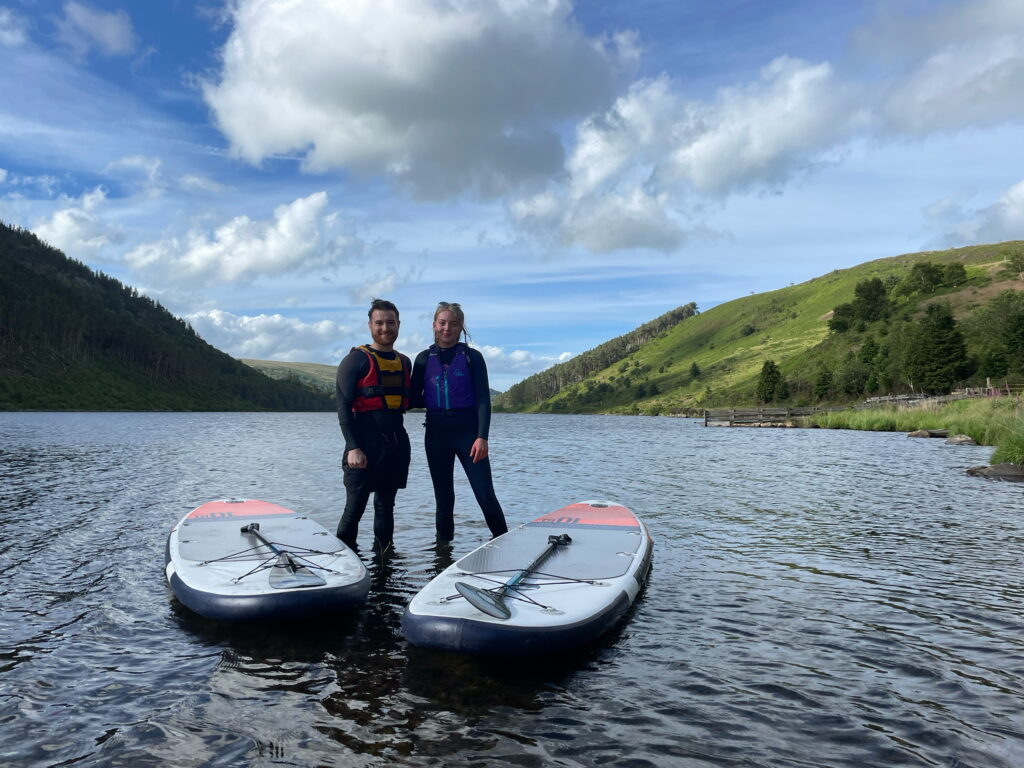 Did you know Snowdonia has over 250 Llyn's – that's lakes, tarns & big ponds and over 438miles of river so there's always a stretch nearby to enjoy some watersports on!
We headed up to Llyn Geirionydd after work last Tuesday so that Jack & Han could test out their balancing skills on the paddleboards – by the size of their smiles we think they're hooked!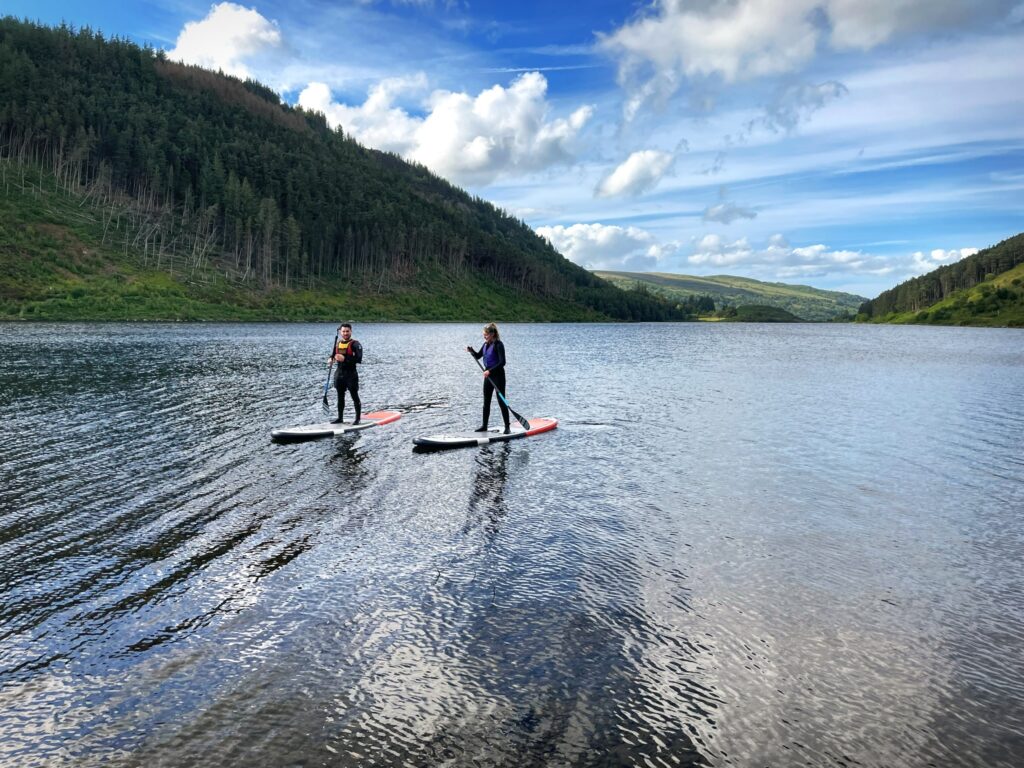 Llyn Geirionydd was reputedly the home of the 6th century poet Taliesin and a stone monument to him stands by the lake's north bank.
no Paddleboard? no Problem!
Local company Ride North offer SUP hire for up to 3 days – so you can paddle a whole raft of our Llyn's!
Alternatively – take a hike! There's also a waymarked trail over to Llyn Crafnant a 5mile circular with a stunning viewpoint over Crafnant before descending back to Geirionydd.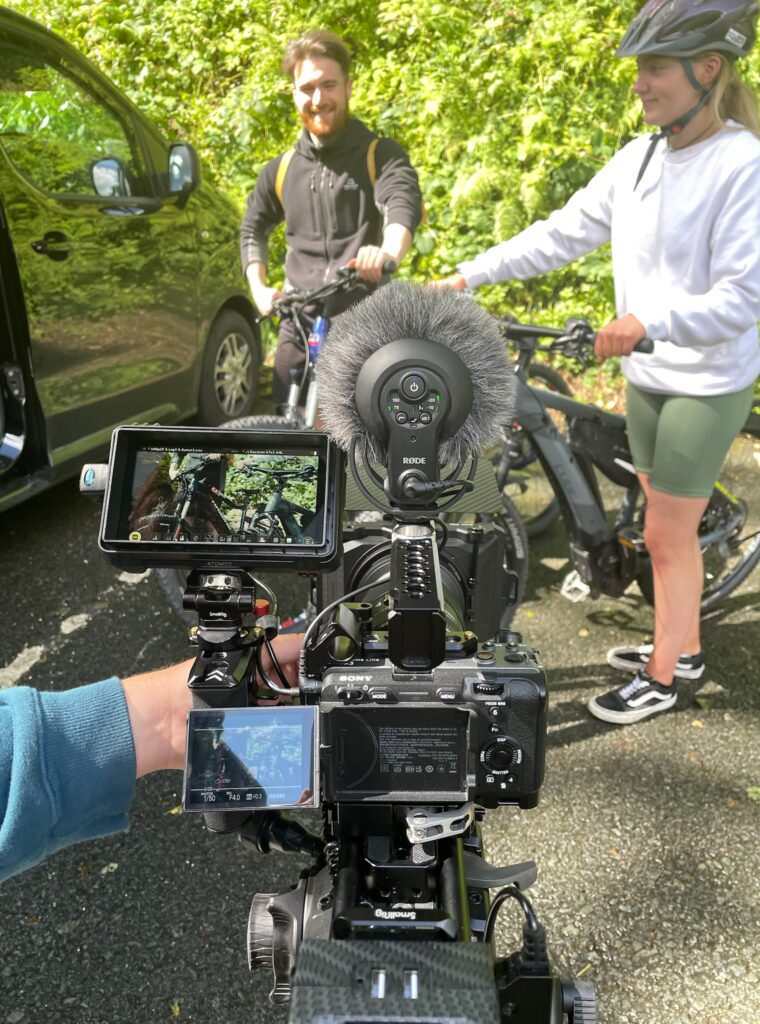 on yer bike…..
Not so easy with the hilly terrain in Snowdonia…….. that is of course until you hire an electric bike from Beics Betws!
WIth half or Full day hire availble and a range of 60 miles there's literally no where you can't get to on these amazing machines!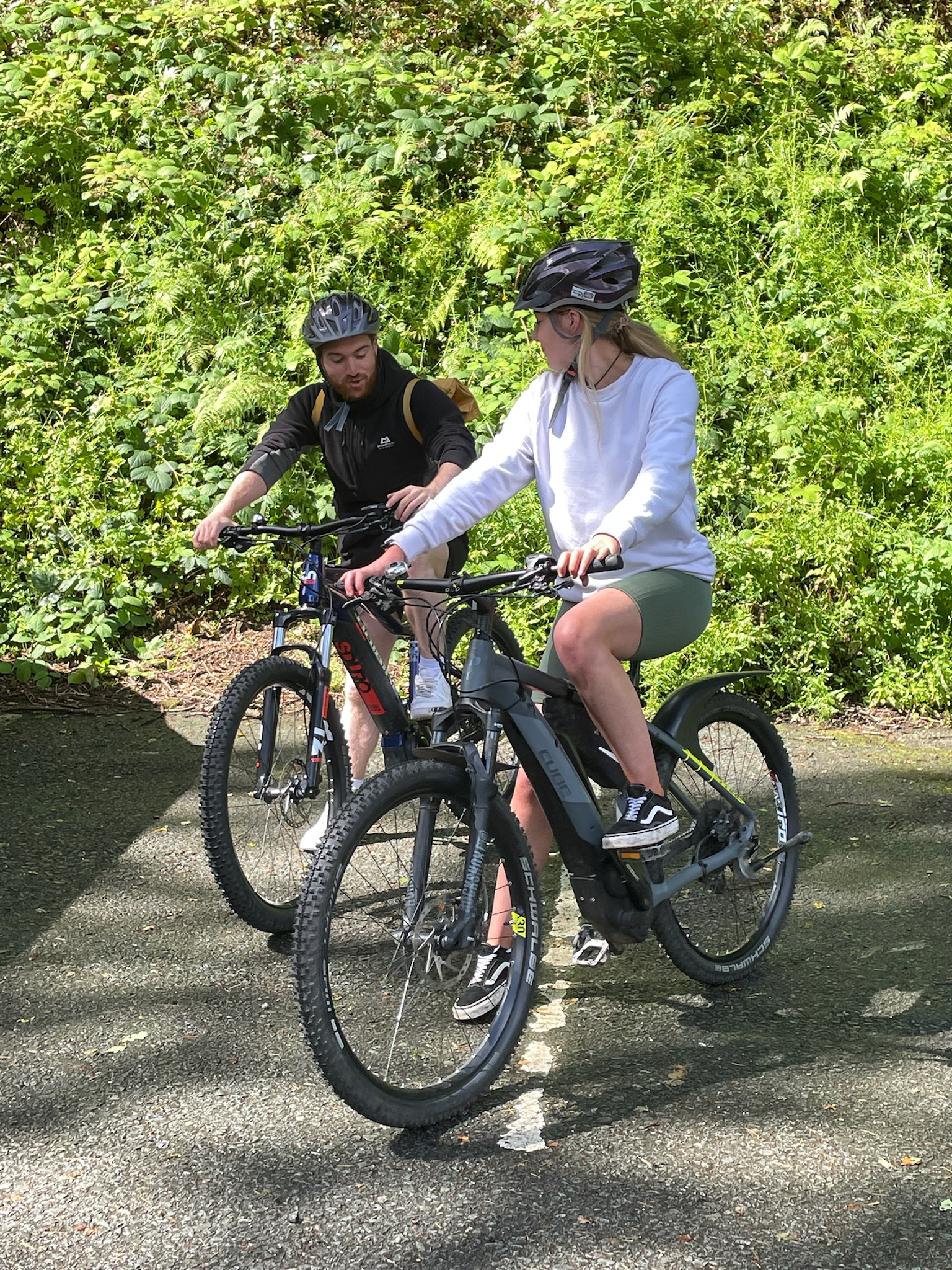 with front suspension, disc brakes and 1 by 11 gearing our team took their EMBikes up for a whirl to Llyn Elsi via forestry fire roads – with some steep curves and tricky paths they breezed it up in no time!
Traditional pedal power MTB's also availble for hire at Beics Betws via their webiste or give them a call on 01690 710766 to book your next pedalling adventure!