lets start with gooey stuff...
The Edwards family from Pen-y-Bryn Apiary have been keeping bees since the 1930's when a swarm landed in their plum orchard!
In August their bees collect pollen from the flowering hillsides of Snowdonia making the September harvest one filled with heather scented nectar.
Available to buy direct at the Snowdonia & Local Producers Market or online at
sweet dreams are made of cheese…..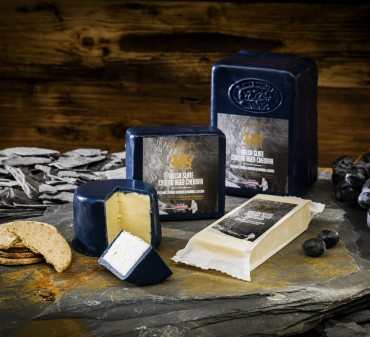 It maybe a little out of the ordinary to find a hill of cheese maturing inside Llechwedd Slate Caverns but that's exactly what co-operative South Caernarfon Creameries do with their reserve Cheddar . They make their delicious Dragon's Cheddar using milk from mid and West Wales, before before taking it down to the mines to mature for a minimum of 11 months. Our favourtie place for it? Topping the Draig Burger at Y Stablau
As well as being an International Cheese Judge (she really has the best job) Jackie from Castell Gwyn makes soft cheeses from North Walian Jersey-crosses. Using a traditional method by warming the milk, cutting and hanging the curds over three days she then adds er favourite flavours such as cracked black pepper, Welsh honey, fresh chives and one of our faves – Penderyn Whisky! A regular favourite at our Christmas Market or buy online from her at www.castellgwyn.com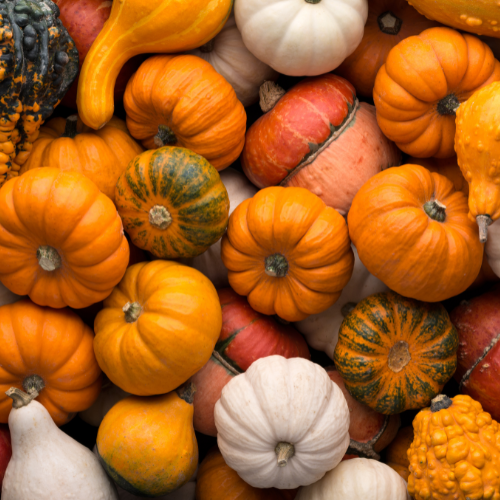 We've all been to PYO strawberry farm but Pumpkins?
Take a trip out to Hootons in October and pick up seasonal squashes that are not only totally tasty but fab colour for your #picoftheday
every Sunday from 10am in October – take your wellies!
www.hootonshomegrown.com
on the Road again..
heading back towards Betws make sure you detour to Abergwyngregyn to visit the AberFalls Distillery. Renowned for their spirits using water from the falls and seasonal ingredients, our favourite at this time of year has to be the Orange Marmalade Gin, sweet and bitter orange flavours, with the pine flavour of juniper and a final warm citrus hit – great from warming up around a bonfire!
---
We asked our chefs for their favourite Autumn foraging foods
one of our sous chefs swears by Rosehips for Winter colds and their best way to consume them? In a syrup – pour it over ice cream, add into cocktails, or use in your trifles!
To make a litre of RoseHip syrup you need:
1 kilogram of rosehips
3 litres of water
450g of sugar (or honey)
Method:
Remove any leaves and the green ends of the rosehips, roughly chop or blitz them and add to a saucepan with the water. 
Bring to the boil and simmer for 20-30 minutes before straining with a muslin into a clean bowl. Once the juice has been strained, re-strain in a clean muslin cloth. This ensures that all the hairs inside that cause irritation have been removed. 
In a new saucepan add sugar to teh syrup and simme until dissolved & thickened.
Transfer to a sterilised jar and keep in a cool place. 
And with the last word one of our favourite Market Producers….
Celtalan of Conwy have a fab tip for jammers and chutney makers – with global warming making first frosts unpredicable those berries that require a 'pick after first frost of autumn' there's a simple solution before jamming – freeze them!