Did you know it takes 2-300 years for Plastic bags to fragment but they stay in the environment indefinitely… that's why we send out our packed lunches in brown paper bags, it's also the reason we swapped from plastic to paper straws 5 years ago & we use bamboo cutlery at our outside catering events.

In fact were so passionate about campaigning for a plastic free future we signed up to the Surfers Against Sewage campaign for Plastic Free Communities and last week at the Plastic Free Betws & District launch, at the Waterloo, we were awarded Plastic Free Champions status.
Here's our fabulous Waterloo Hotel Duty Manager Zoe who collected the award for the company and helped make sure the night was a huge success!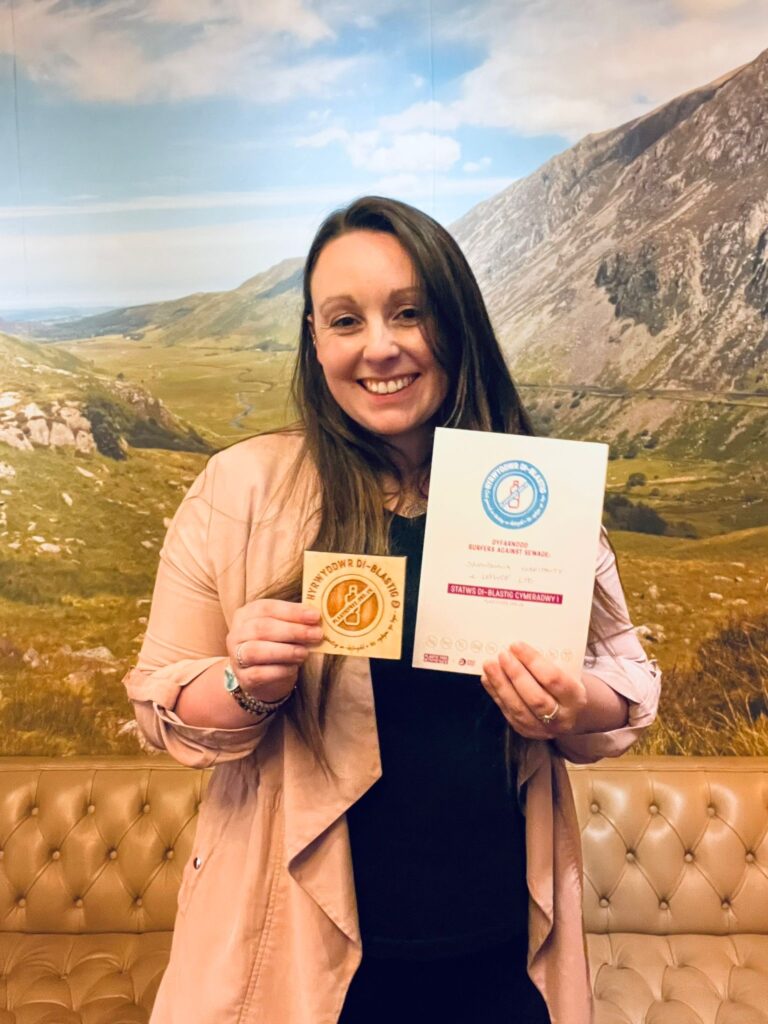 To find out how you can join the campaign and make a difference to all our waterways sign up at https://plasticfree.org.uk