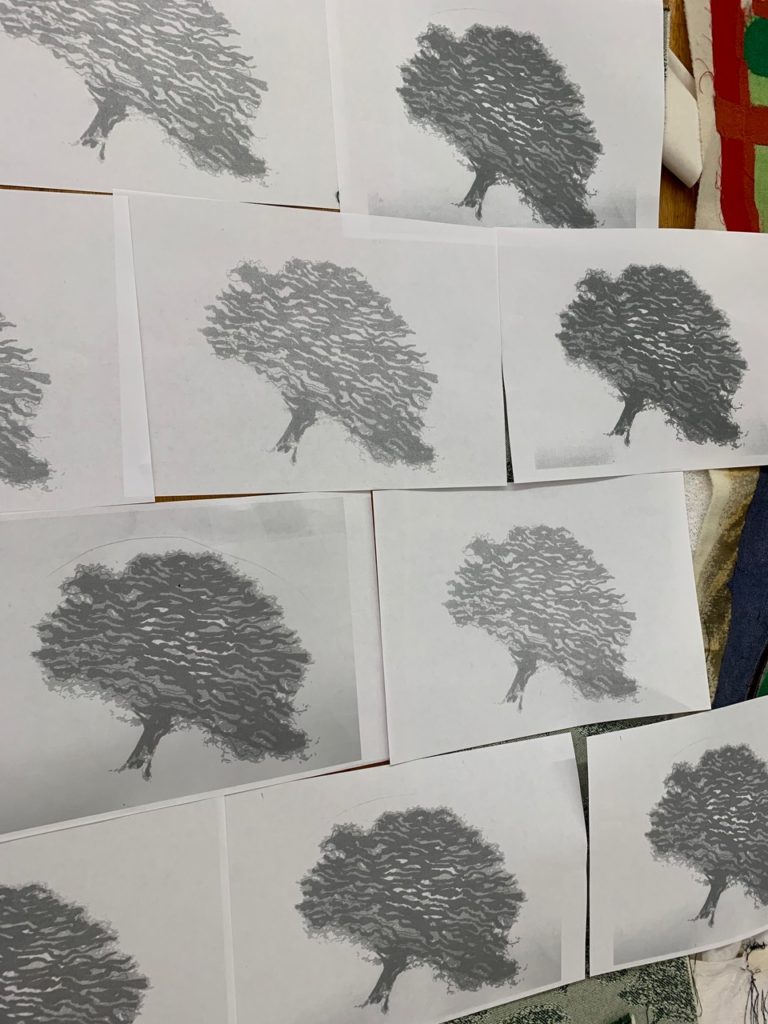 We've always been passionate about working with local designers and makers.
Cefyn Burgess' work has been influenced by his trips to Patagonia and Pompeii and by his love of Welsh Chapels. Bought up in Bethesda, he studied textiles in Manchester and completed his MA at the Royal College of Art. He now works from his studio in Ruthin which is where our interior designer first came across his exceptional textile range.
Following on from buying some of his stock items for our standard rooms last year, 2019 has seen the commission of a bespoke design for our newly refurbished Superior and Deluxe rooms.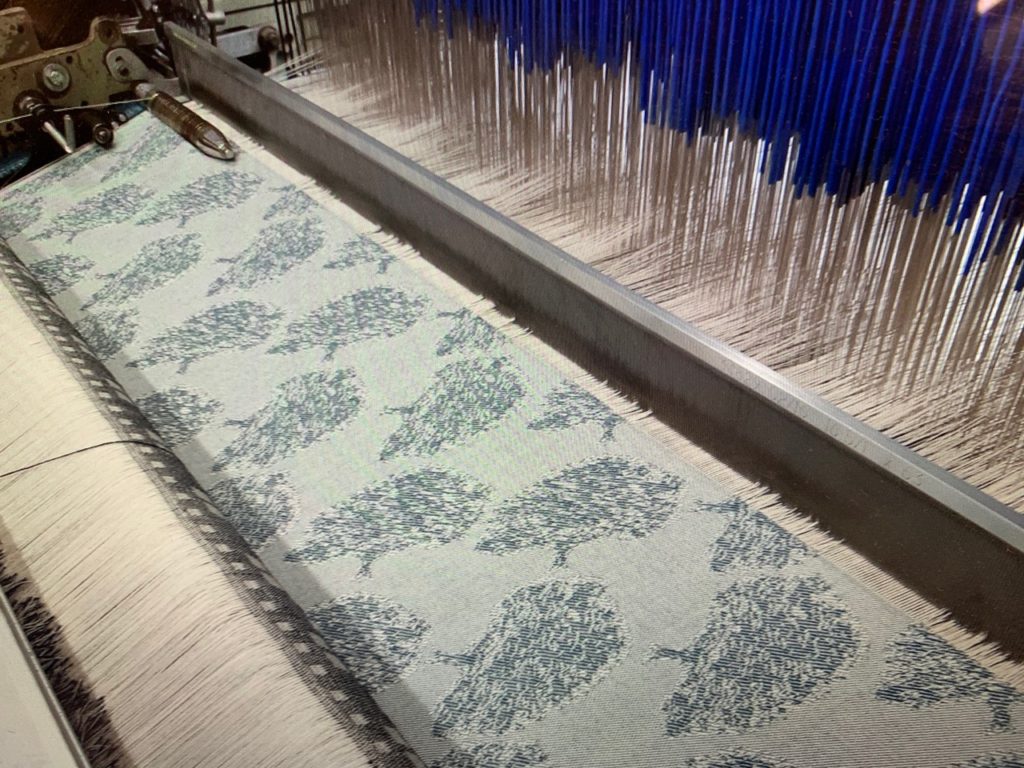 Taking inspiration from our logo, Beth and Cefyn trialled various sizes and layouts with the image before deciding on the final design. The colour-ways were chosen alongside Beth's room scheme and influenced by the heritage of the Royal Oak and the soft natural greens of the Snowdonia National Park.
Beth said 'it never occurred to me how much there is to weaving, such an art it's like magic to see it appear on the loom'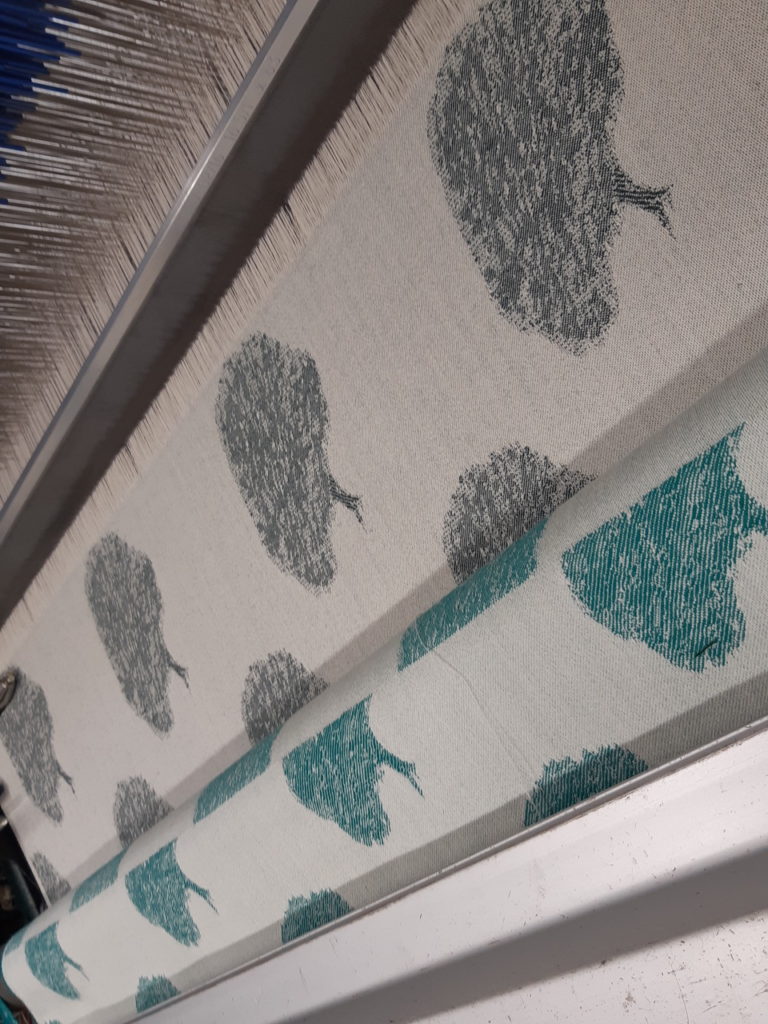 And as for the finish – well it had to be wool! As well as being a natural fibre choice, wool yarn is also flame resistant – eliminating the need for treating our new bedspreads with any nasty chemical substances. In turn making them a healthier and more sustainable choice for everyone. We can't wait to see the finished item's in pride of place in our new bedroom schemes
If you want to find out more about Cefyn's work visit his website at www.cefynburgess.co.uk or visit his workshop at the Ruthin Cratfs Centre ruthincraftcentre.org.uk